METU Department of Industrial Design was at Dubai Global Grad Show
Dubai Global Grad Show which has been organized since 2015, was attended by almost 100 schools form 45 countries this year. 150 projects were exhibited to a wide range of international audience via 3D models and short videos. The exhibition also became a global student meeting with a large attendance. METU ID, invited for the third consecutive year, exhibited two projects. "Air Circle" by Selami Erdogan is a educative guidance kit for low-income families, in order for them to properly execute daily chest physiotherapy to their babies suffering from cystic fibrosis. "Blink" by Belfuğ Şener is medical device for home-use, designed to do medical observations and tests and facilitate patient-doctor communication.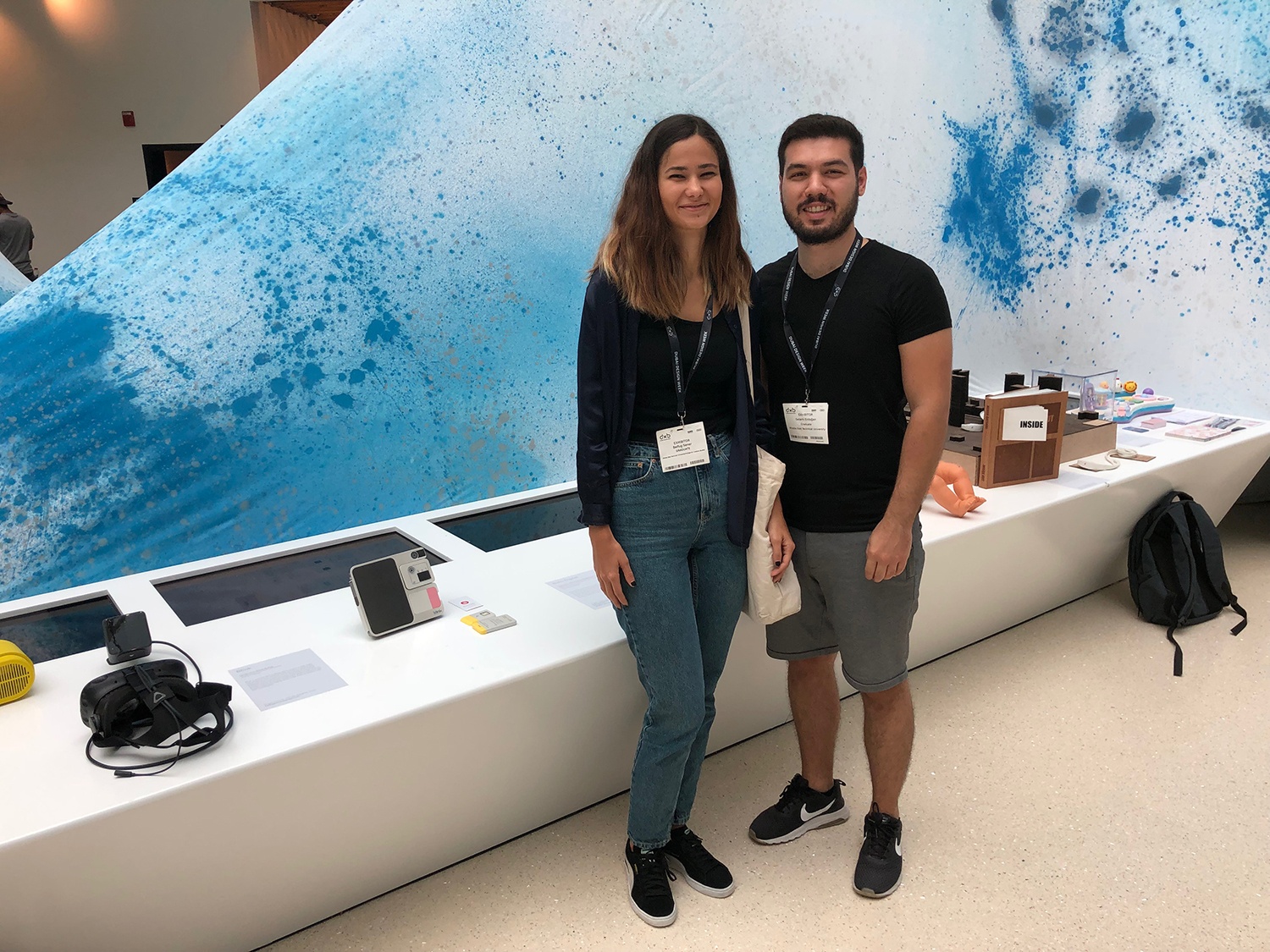 Brendan McGetrick, director of the event, defines the Global Grad Show as an exhibition that gives inspiring answers to tough questions.
Projects in this year had been categorized under 11 themes:
How do we protect our peace of mind?
How can our homes improve our health?
How do we do more with less?
How can we encourage exchange?
How can technology make us more human?
How can we empower the most vulnerable?
How do we make the most of what we have?
How can we give more power to the people?
What is the future of care?
How do we design for love?
How can we stimulate our bodies and minds?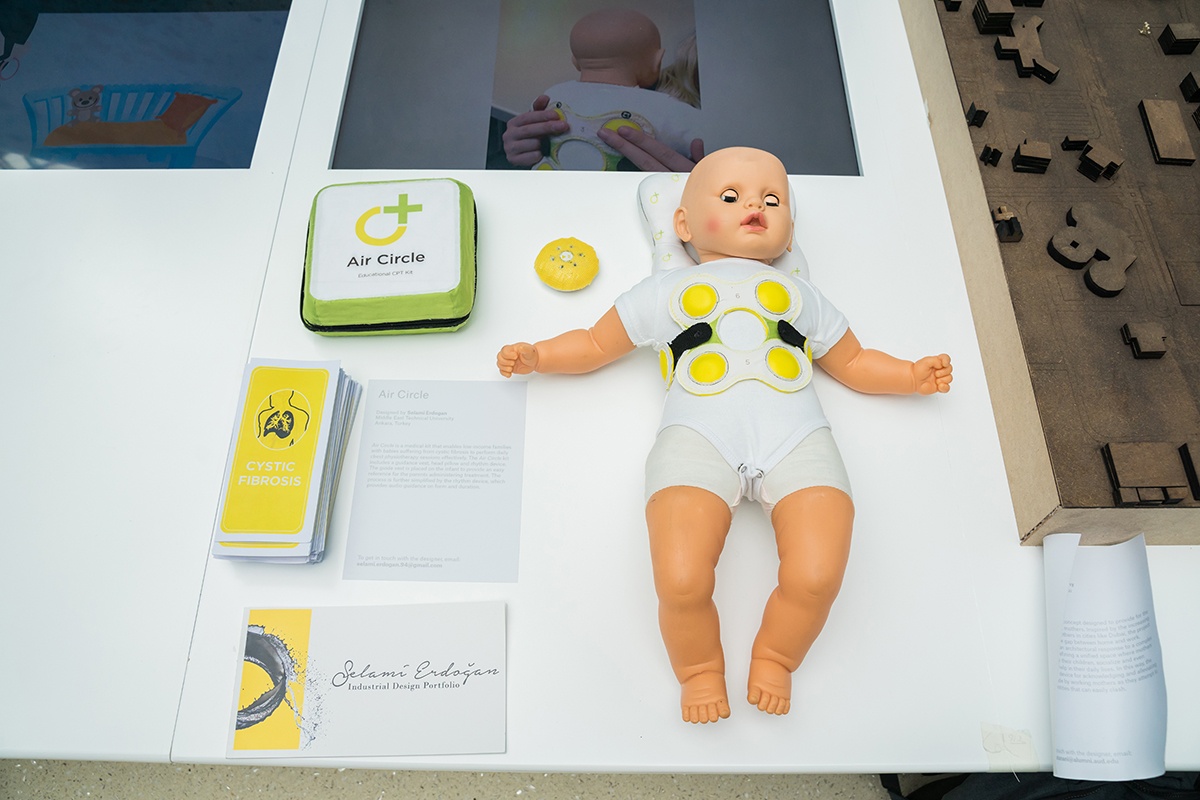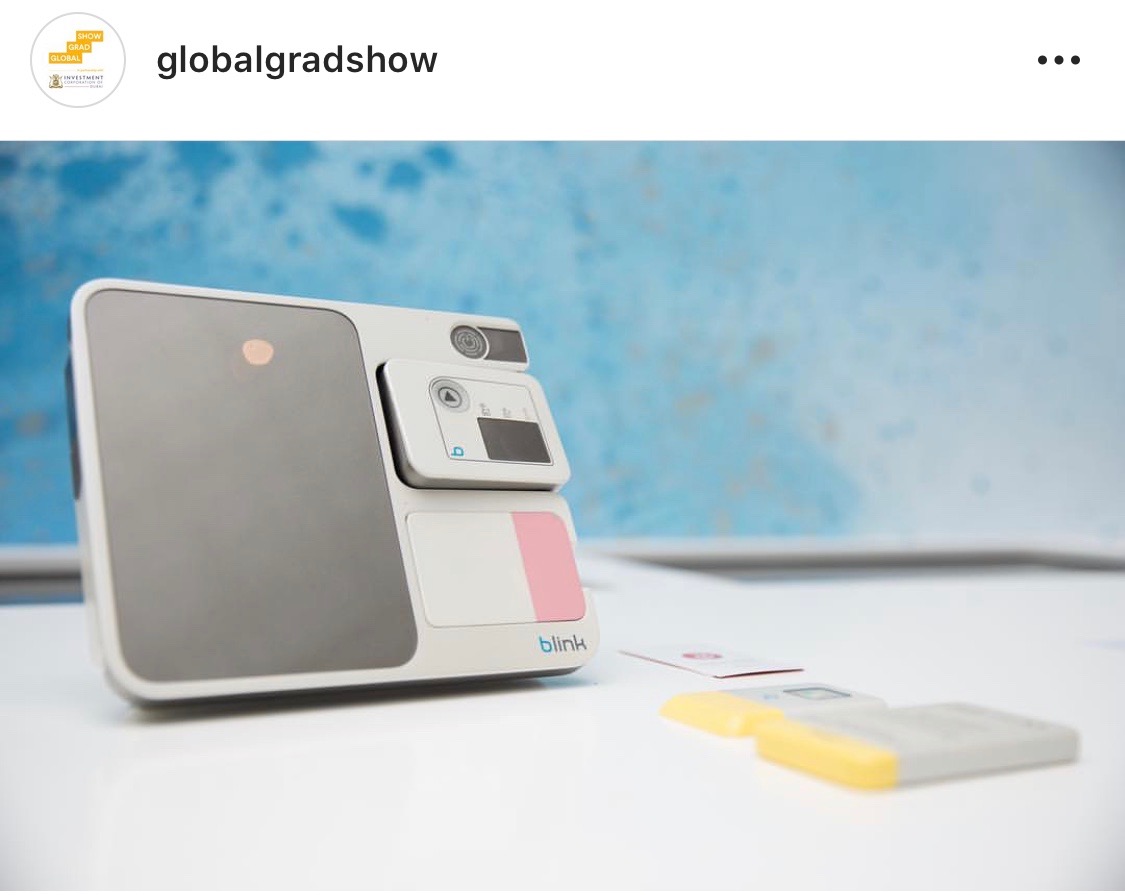 More information:
Global Grad Show: http://www.globalgradshow.com/ Selami Erdoğan,
"Air Circle": http://www.globalgradshow.com/projects/air-circle/
Belfuğ Şener, "Blink": http://www.globalgradshow.com/projects/blink/
---
Last Updated:
04/11/2022 - 15:10