A seminar by Berk İlhan: Wonder&Design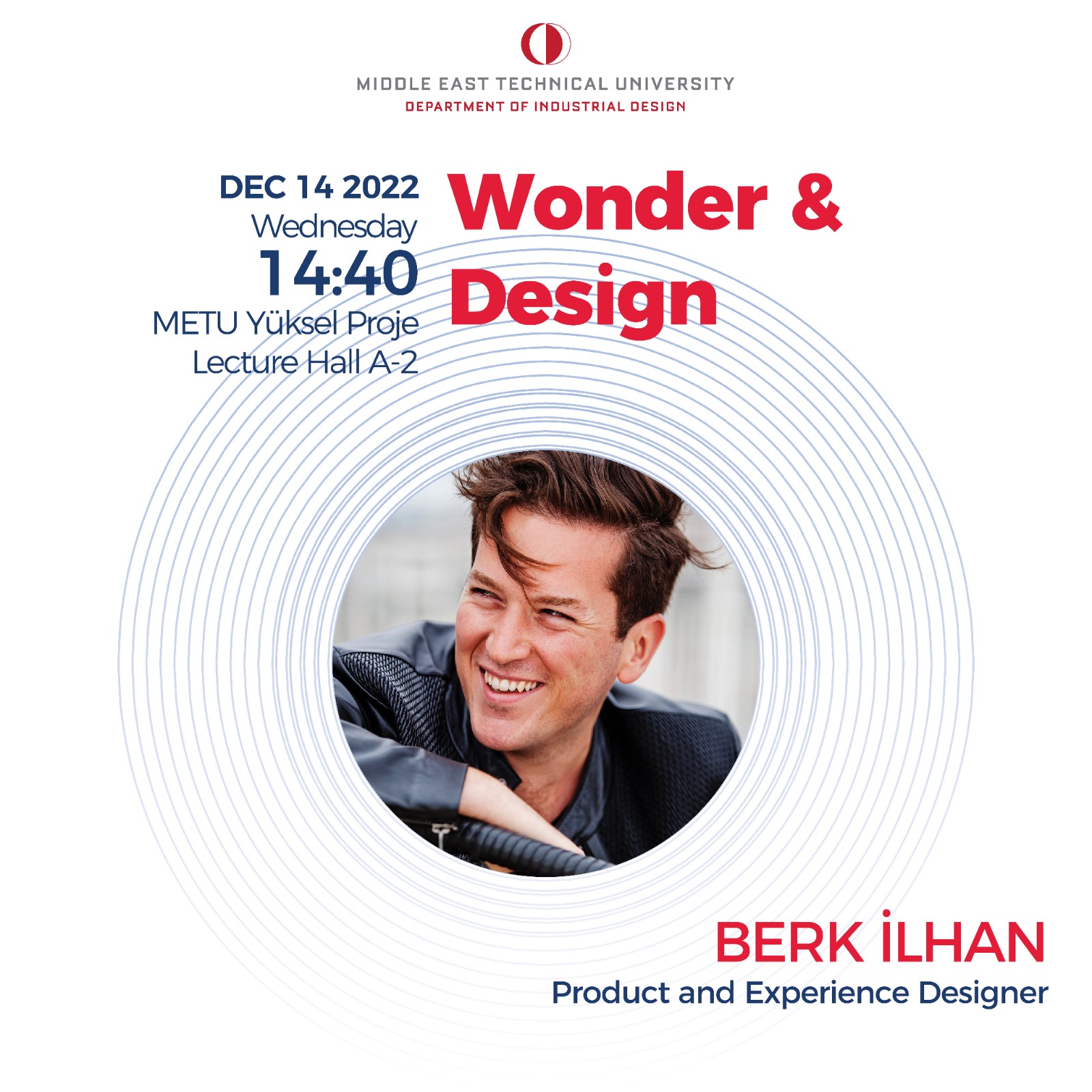 As a part of the ID121 Introduction to Industrial Design course, Berk İlhan will give a seminar titled 'Wonder&Design'. The seminar will happen on 14th December 2022, Wednesday, at 14:40, in METU Yüksel Proje Lecture Hall A-2. We invite everyone interested to join us.
Berk İlhan is a New York-based product and experience designer. His design work focuses on bringing humanity, delight, and empathy to human experiences. Received his master's degree from MFA Products of Design Program, of SVA (School of Visual Arts), in New York; and holds an undergraduate degree in Industrial Design from Middle East Technical University. Berk also studied acting and graduated from the two-year acting conservatory at Terry Knickerbocker Studio in 2020. Berk's portfolio includes a range of invented and designed physical, digital, and hybrid products, along with fully immersive experiences, for healthcare, robotics, consumer goods and electronics, apparel, and exhibitions. His thesis project at SVA "Uplift: Cultivating Happiness and Communication in the Context of Cancer" has transformed into a long-term personal art and design venture project.
---
Last Updated:
10/12/2022 - 12:05