A seminar by Birnur Şahin: "Story of Joining a Global Company after Graduation"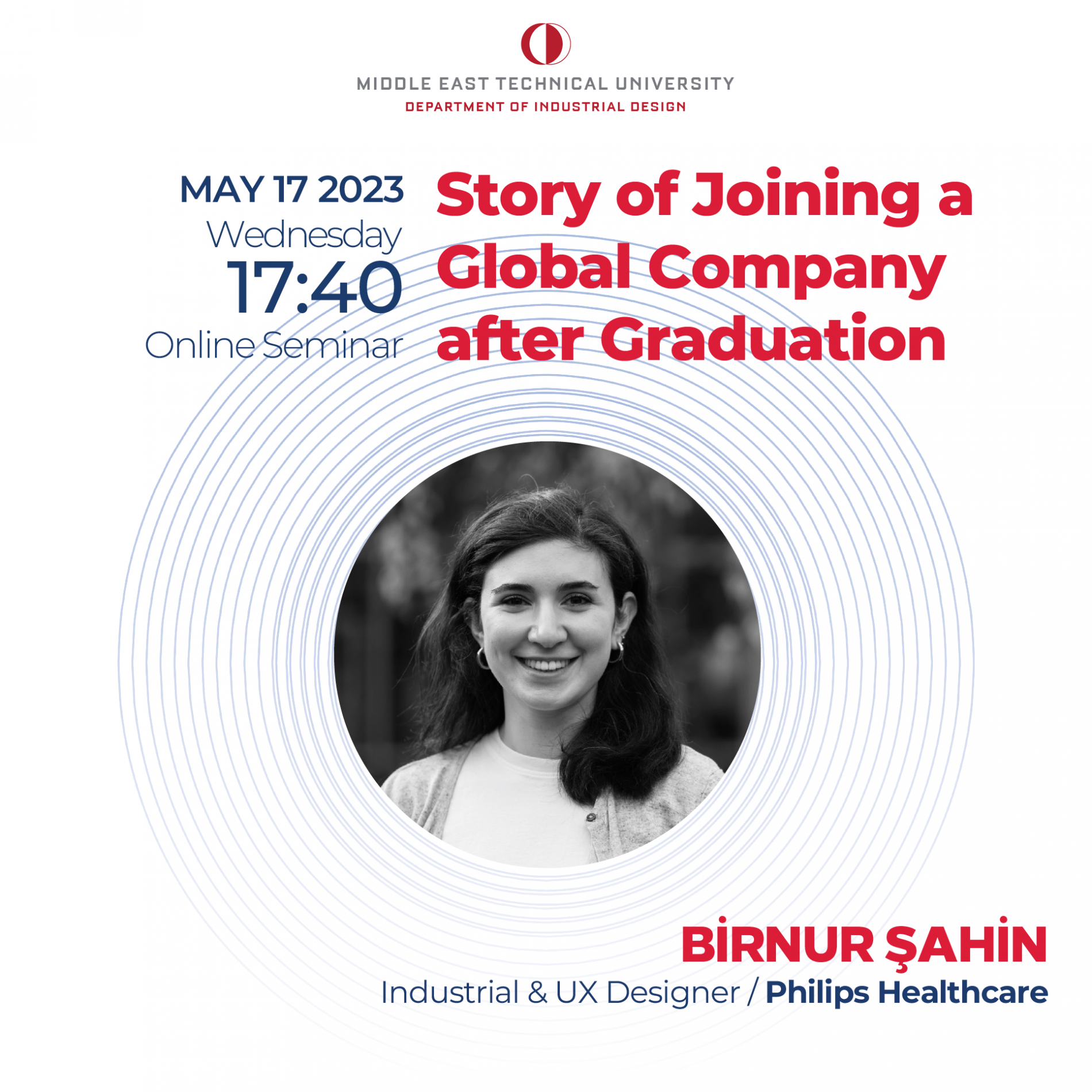 As a part of BA 100 Career Planning course, Birnur Şahin will give a seminar titled "Story of Joining a Global Company after Graduation". The seminar will be held online on 17th May 2023, Wednesday, at 17:40. We invite everyone interested to join us. For the meeting link, please send a message to id@metu.edu.tr.
Birnur Sahin is an industrial/ UX designer currently working with Philips Healthcare in the Netherlands.
She completed her bachelor's in industrial design at Middle East Technical University in 2016. After working as an industrial designer at FUTERODESIGN for a year, with the motivation to continue her career in medical product design, she moved to Sweden to study Master's in Advance Product Design at Umea Institute of Design. During her time in Sweden, she collaborated with global companies such as Nokia, Coloplast, and Husqvarna and her projects received Braunprize, Core77, IF & IxDA design awards. By taking a gap year during her studies, she worked as an intern industrial designer at Laerdal Medical in Norway and joined the Maternal & Newborn team to design high-fidelity birthing simulators for midwives and nurses. Since her graduation, she is working with Philips Healthcare in Eindhoven, in the Image Guided Therapy hardware design team, designing solutions & experiences for minimally invasive surgeries.
As a designer she believes in solution & humanity-centered design, her approach is grounded in user research to understand people, systems, & norms.
---
Last Updated:
16/05/2023 - 09:28