A seminar by Pınar Kaygan: "Gendered Aspects of Designing"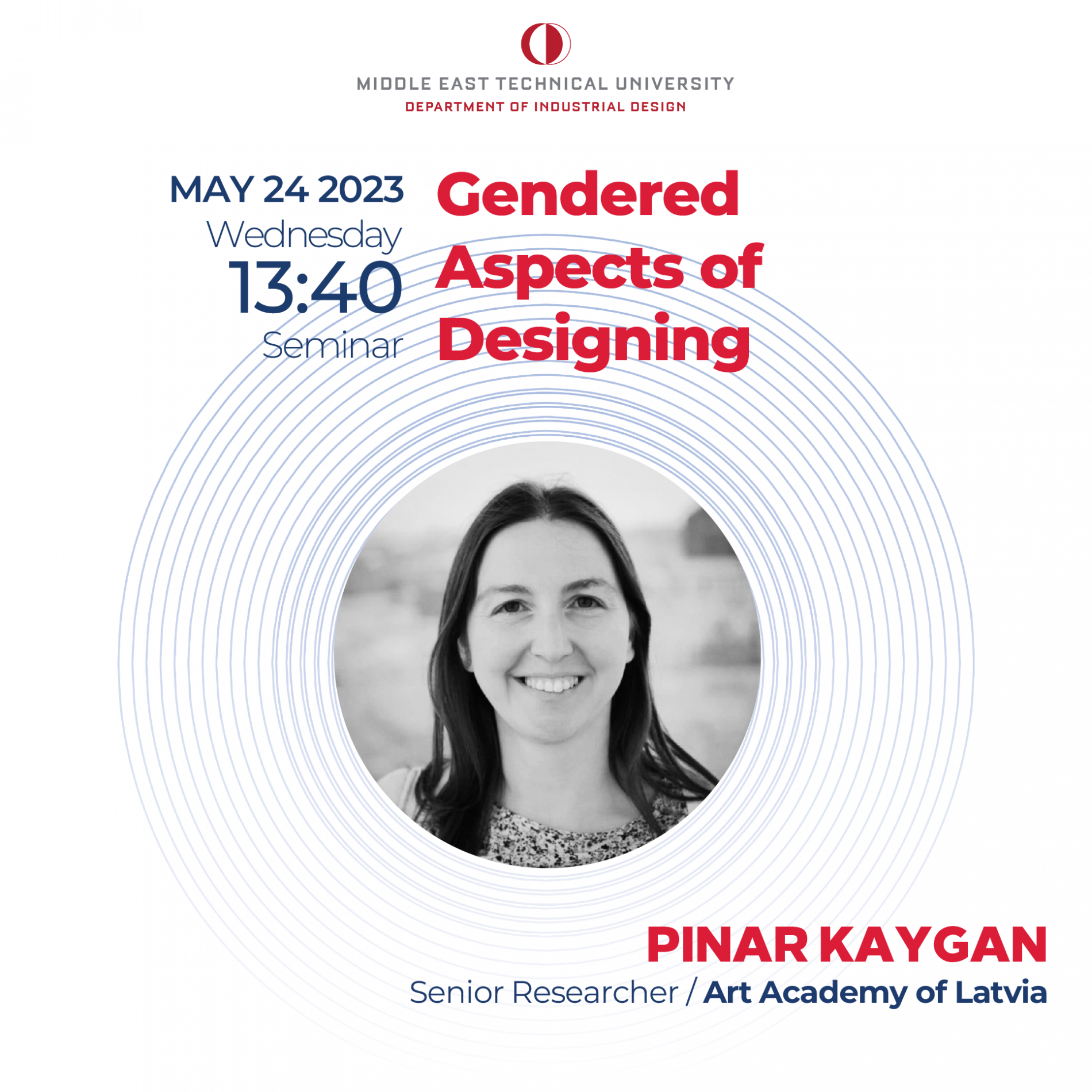 As a part of ID480 Design Management course, Pınar Kaygan will give a seminar titled "Gendered Aspects of Designing". The seminar will happen at Kubbealtı at the Faculty of Architecture on 24th May 2023, Wednesday, 13:40. We invite everyone interested to join us. For those who want to attend via Zoom, please send a message to sumeyyes@metu.edu.tr.
Pınar Kaygan is a senior researcher at the Art Academy of Latvia, Institute of Contemporary Art, Design and Architecture, and based in Denmark. After working as an industrial designer in industry, she received her PhD from Sociology at the University of Sheffield. Her research interests focus on gender and technology relations in design, interdisciplinary design collaborations, social impact of design, and designers' work and employment. She has published numerous articles on the design profession and education in journals such as The Design Journal, Design and Culture, International Journal of Technology and Design Education, and Journal of Gender Studies. Previously she was Associate Professor at Middle East Technical University, Department of Industrial Design, where she led the research project "Improving the Design of Public Transport Based on Women's Experiences in Turkey", awarded by Carleton University as part of a larger project called Gender in STEAM, and funded by International Development Research Centre in Canada. She taught several courses at undergraduate and graduate levels in the UK, Turkey and Denmark. She takes part in the editorial team of Design and Culture in the role of Associate Editor.
---
Last Updated:
23/05/2023 - 09:55