Tones of UX Week 05: Design Strategy by Arda Sesli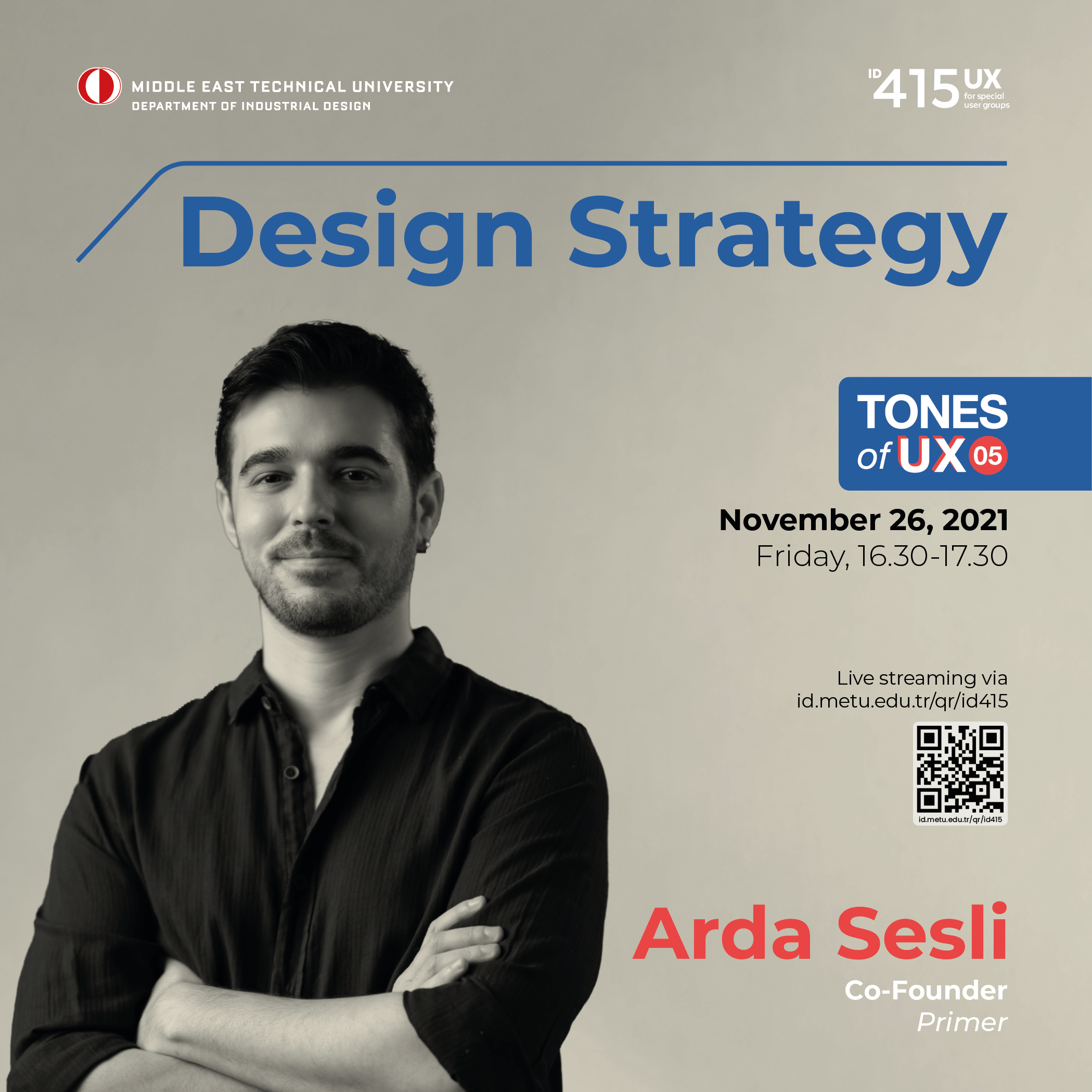 This week in Tones of UX, we are hosting Arda Sesli from Primer to present "Design Strategy". The presentation will happen online on the 26th of November 2021, Friday, between 16.30-17.30 and we invite everyone interested to join us. Follow the link below to see the presentation:
#ux #tonesofux #design #strategy #metuid #id415
Tones of UX is an initiative to bring together professionals from the industry with UX enthusiasts through the ID415 UX for Special User Groups course. We invite professionals to come to the university campus to present their expertise and experiences regarding UX procedures on a weekly basis. The presentations will be recorded and streamed live via online video channels. The audience will be able to ask questions in the Q&A sessions at the end of the speakers' presentations.
After the presentations, the edited videos will be published on the online accounts of the Tones of UX.
---
Last Updated:
11/11/2022 - 15:46