Success of our graduate!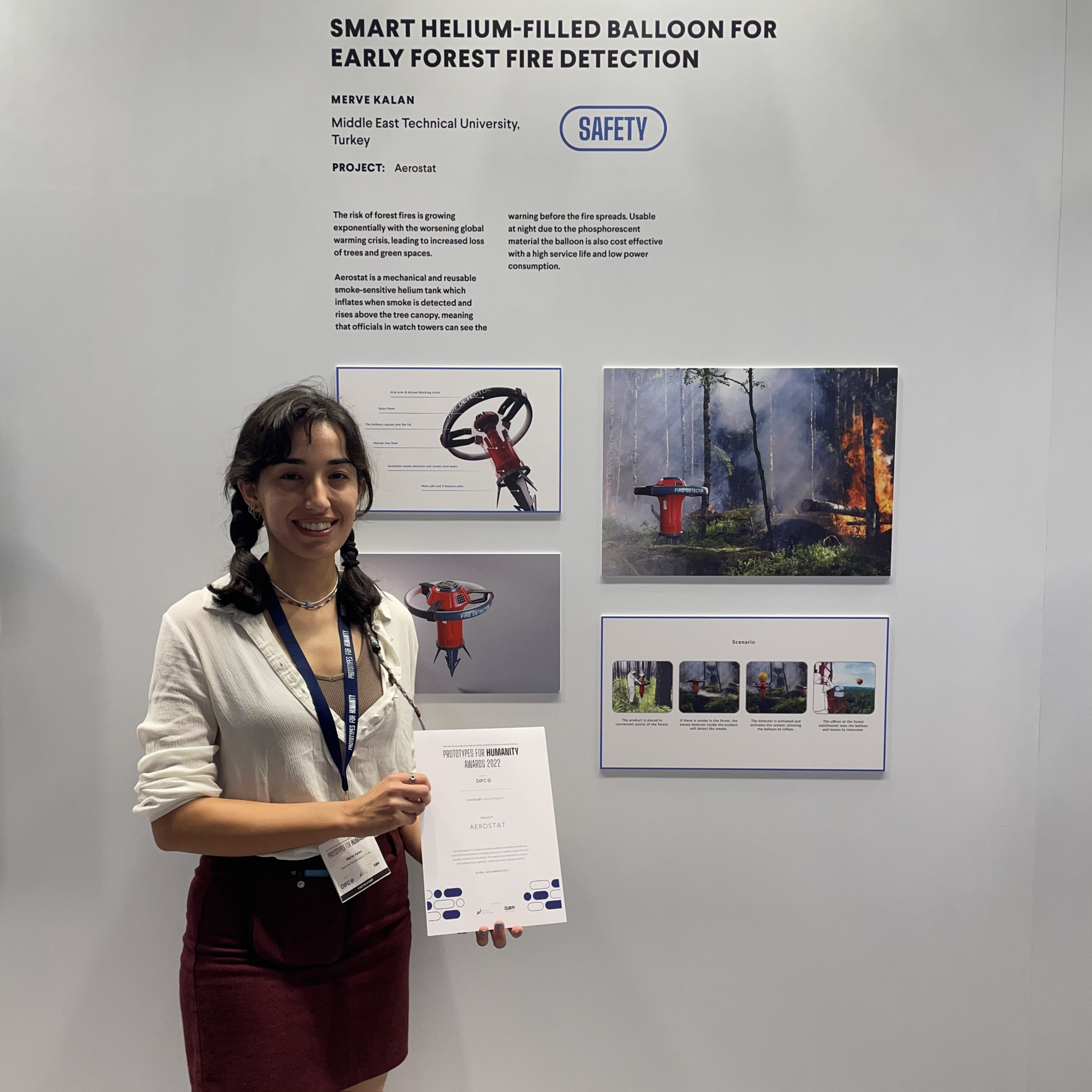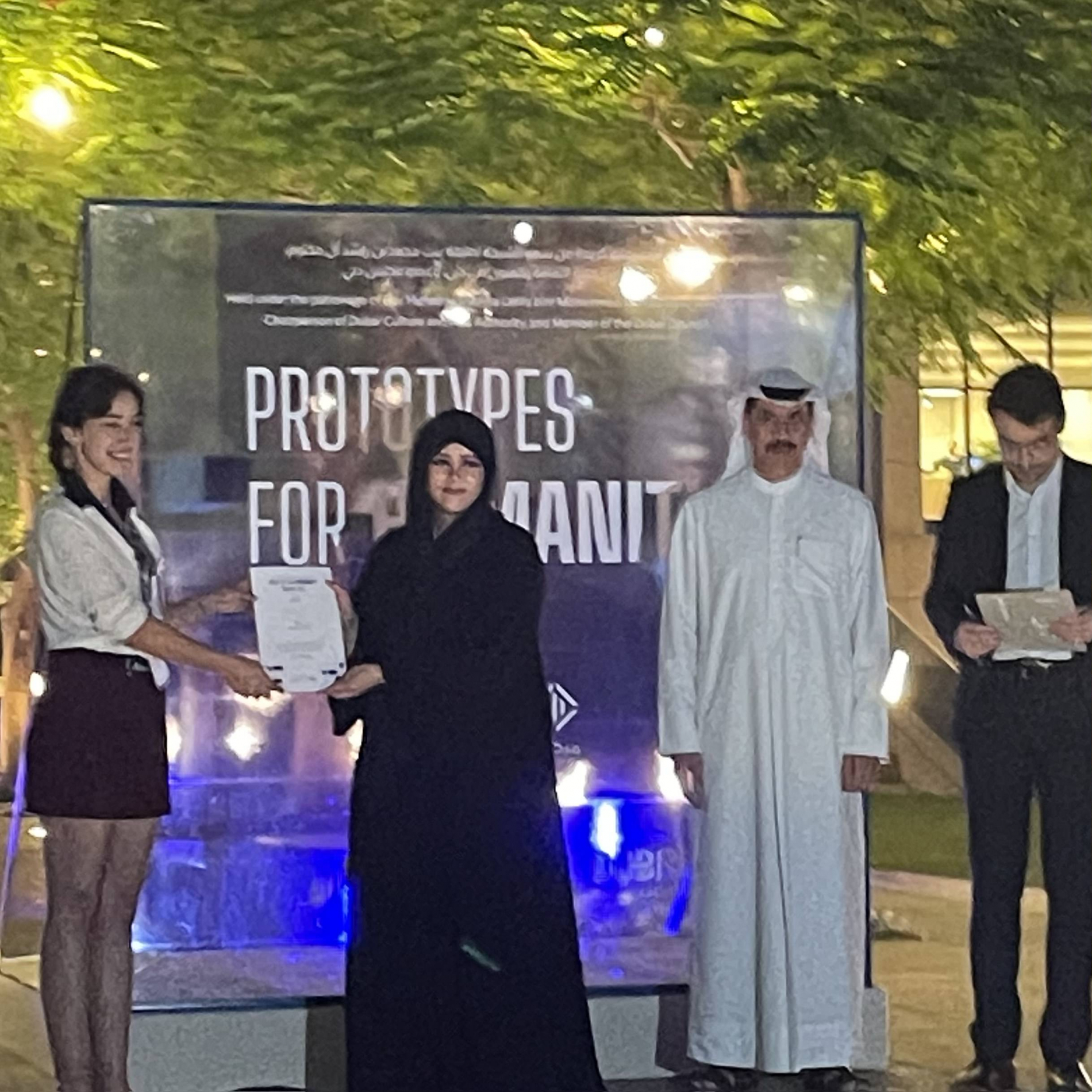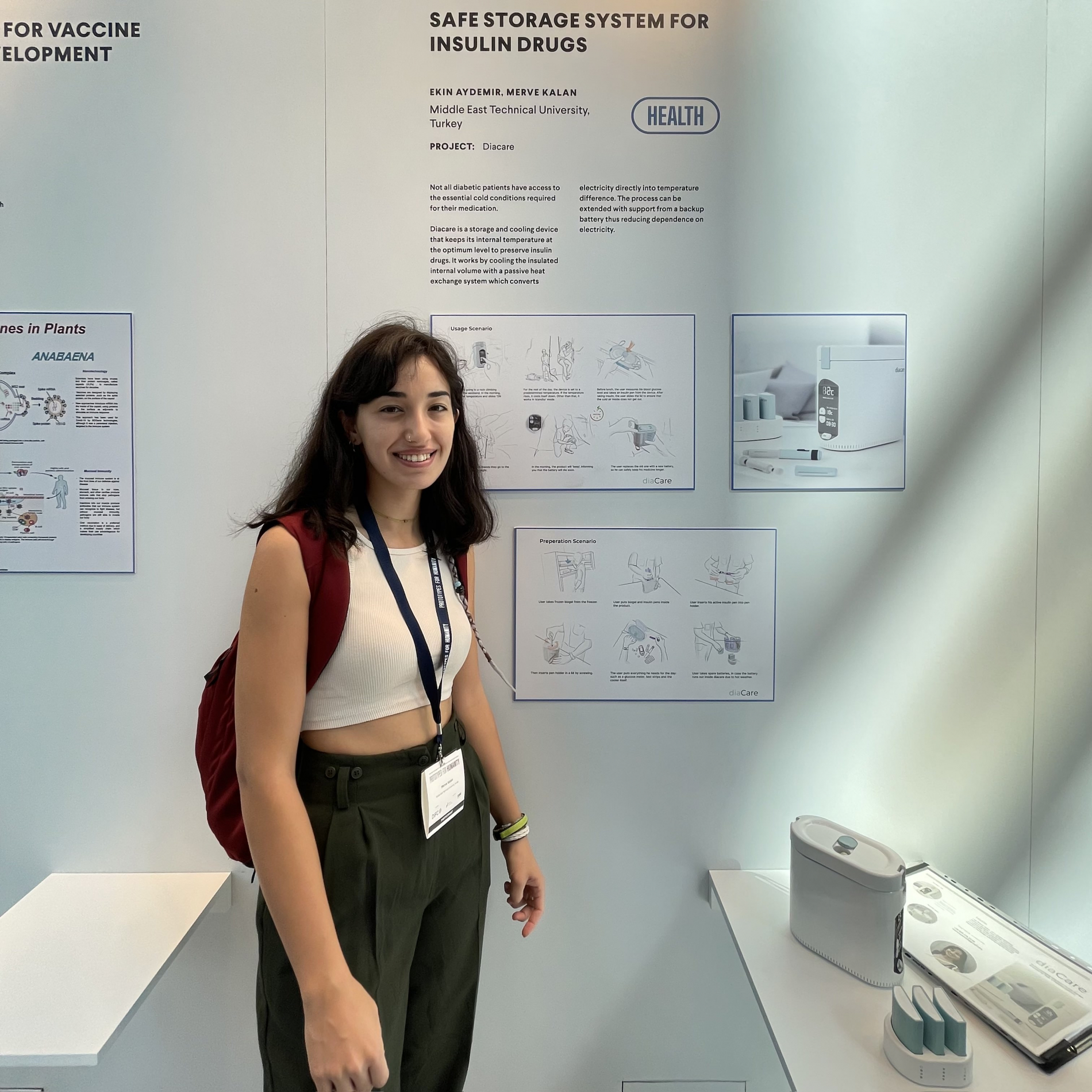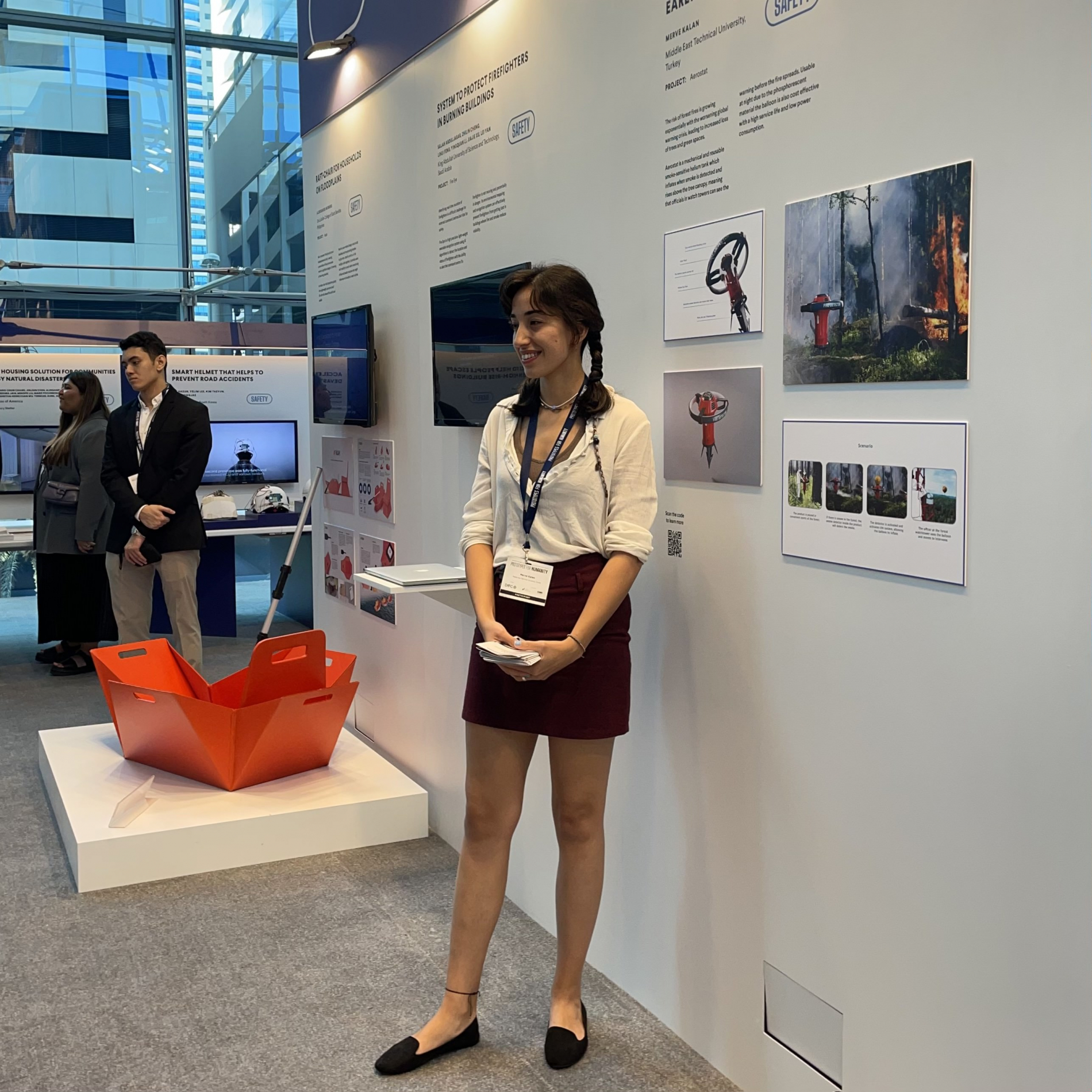 Very proud to announce that our recent graduate Merve Kalan received the winning award in the Environment category with her design 'Aerostsat' at Prototypes for Humanity (previously named Dubai Global Grad Show), amongst 100 participating projects across a range of disciplines including health, environment and society.
Merve had two projects accepted for the exhibition: 'Aerostat' and 'Diacare', her Graduation Project (with advice from Prods Design). She not only successfully represented METU Department of Industrial Design but was also the only student representative from a Turkish university.
At the launch, HH Sheikha Latifa bint Mohammed, along with DIFC Governor HE Essa Kazim, announced the recipients of the first 'Prototypes for Humanity Award'. The Award, which aims to champion academic excellence in critical areas for sustainable development, recognised four projects each received for their outstanding work in the fields of Environment, Health, Society, and Corporate Solutions. We would like to thank all Prototypes for Humanity organization team.
---
Last Updated:
21/11/2022 - 14:53