Part-Time Instructor Sezgin Akan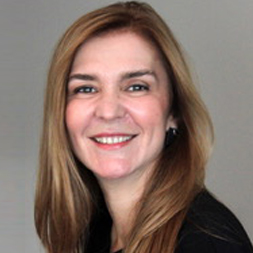 Part-Time Instructor
Sezgin Akan
---
E-Mail: asezgin@metu.edu.tr
Phone:
Room:
---
Biography
She was educated at the Tabeetha School (Tel Aviv), the Kadıköy Anadolu Lycee (Istanbul) and the Industrial Design Department of Faculty of Architecture METU (Ankara). She served as a research assistant at her department for four years.
Since 2004, Sezgin has been teaching courses as part-time instructor at the METU Department of Industrial Design. She started and delivered "jewellery beyond tradition" courses and attended 'Graduation Project' studio for 13 years. Lately she joined 3Rd year industrial design studio team.
She is a founder and partner of a Studio Contract Design Company. She has completed 60+ interior design projects for national and international banks, offices, stores, and restaurants. She designed Studio Contract Design's office furniture program.
She works as 'Senior Design and Innovation Expert' in EU and TC Ministry of Industry and Technology co-funded Competitive Sectors Programme projects, delivering value-added business development services, trainings, development of product design and supervision of prototyping services.
In pursuing her professional career, Sezgin also designs jewellery. Her work has been shown at exhibitions and carried by galleries in Ankara, Istanbul, London, and Amsterdam.
---
Last Updated:
08/11/2022 - 07:05